Ahead of the 2019 elections, a new political party, Modern Democratic Party( MDP) has been formed by an active and vibrant Nigerian youth. The party has been fully registered and have also received certificate of membership from the Independent National Electoral Commission (INEC).
The new party, MDP which is a youth focused political alliance together with 21 other new parties was presented a certificate of operation to its representative on 10th of January 2018 at INEC headquarters, Abuja. The founder, Prince Bukunyi Olateru-Olagbagi, who is a native of Ondo state is an entrepreneur and an activist. According to him, MDP is committed to harness the resources of youths for the betterment of Nigeria and Nigerians. The creation of the party is also to serve as a wake-up call for Nigerian youths home and abroad.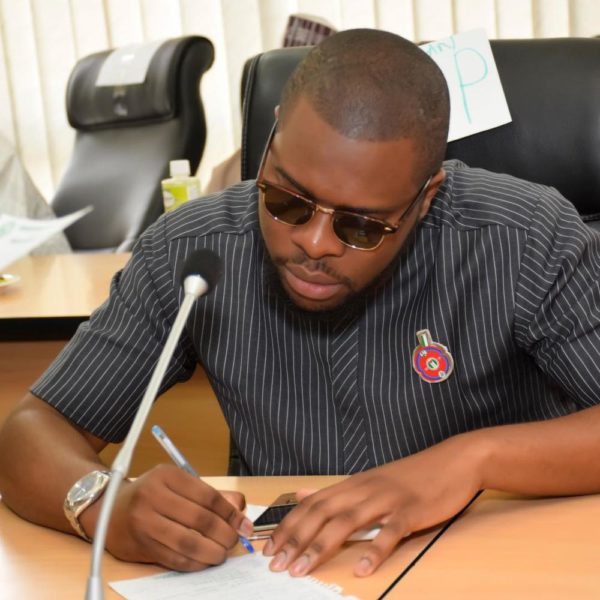 His words below;
"Over the last few days, I have received countless phone calls and messages filled with prayers, hope and support for which I am extremely grateful.
It is no secret that politics in Nigeria is unique and indeed very peculiar. It is one thing to define the battle; it is quite another knowing what it takes to win. In a world where ideals, personality, and good intentions are often seen as sufficient for political success, our political antecedents tell us otherwise. Wishful thinking is never, and never will be enough!

Modern Democratic Party (MDP) is committed to building a structure capable of winning elections across all political spheres and levels. It is not here just for the taking part. At its core, the Party has the desire and unwavering resolution to put the spotlight on the overlooked and downtrodden in our society – a society in critical need of deliverance from the bondage of bad leadership.
For far too long, genuinely progressive and forward-thinking have been silenced. The youth have been told to "wait their turn". We have been called naïve, unprepared, and unschooled in "the game of politics". Well, Modern Democratic Party does not consider politics a "game", as these same games have long toyed with the lives of Nigerians and hindered the social and economic potential of this nation. "WE MUST CORRECT THE PRESENT FOR THE SAKE OF THE FUTURE". This is our scared duty to our country!

In partnership with the brightest minds in Nigeria, MDP is focused on harnessing the mental and physical resources of this unique generation of youth brimming with fresh ideas and innovations which will finally put Nigeria in its rightful place on the world stage. But we need ALL youthful hands on deck!
To quote the late Dr. Martin Luther King Jr; "…we cannot walk alone. And as we walk, we must make the pledge that we shall always march ahead. We cannot turn back." I see a #risinggeneration of young Nigerians across the country who passionately believe in the unity, indivisibility, and oneness of Nigeria. We are not tied to the prejudices and biases of our parents when it comes to tribe, religion, creed or gender for we are united in our hunger for success."

Apart from being a focused and ambitious entrepreneur cum politician, Prince Bukunyi Olateru-Olagbegi is also said to be in a romantic affair with Modupe Oyeyemi a.k.a Mochedda, a Nigerian rapper and singer.