President Buhari promises to do everything possible to put an end to the missing girls saga going on in the country.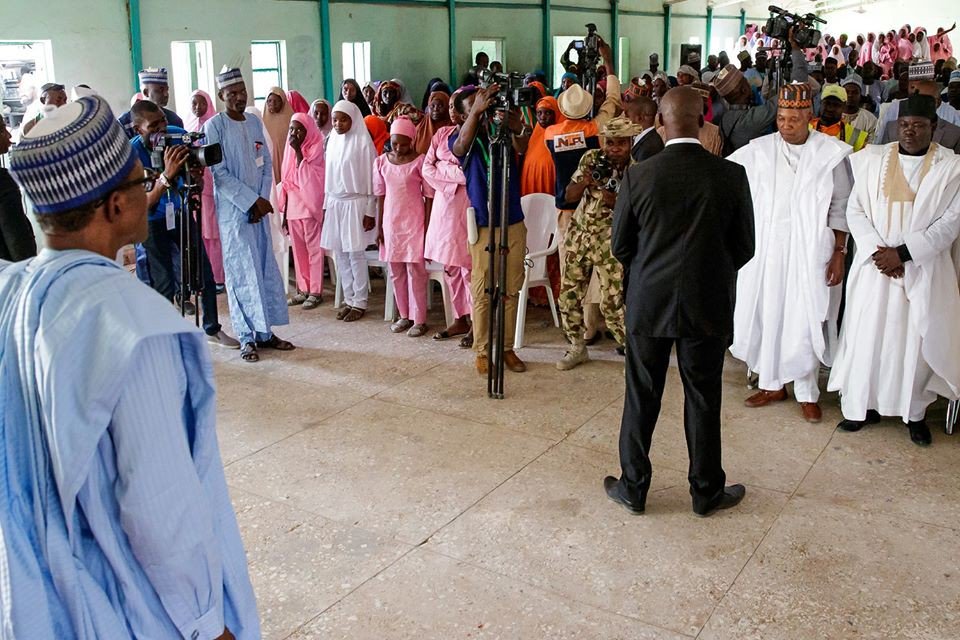 On Wednesday 14th of march, President Muhammadu Buhari had a meeting with traditional/community leaders and stakeholders in Damaturu, Yobe state, gave his word to ensure that all kidnapped school girls, both Chibok and Dapchi get rescued and reunite with their families.
"The Federal Government's response to the unfortunate abduction of the school girls is a clear departure from the insensitivity of the past administration which looked the other way while the Chibok girls were taken away in 2014 and held in captivity for over three years. Due to our commitment, over 100 Chibok girls have been rescued and reunited with their families, sent back to school and empowered with requisite skills" the President said.
"You may recall that recently, our negotiation efforts led to the release of abducted University of Maiduguri lecturers, some women police personnel, students and even an NYSC member. We, therefore, have no doubt that the Dapchi girls will be rescued or released. I can reassure parents, Nigerians and the International Community that we will do all that is within our power to make sure that the girls are brought back safely to their families." Buhari added.
Buhari later visited Government Girls Science and Technology College, Dapchi to show empathy for the 110 girls that were abducted by Boko Haram terrorists.